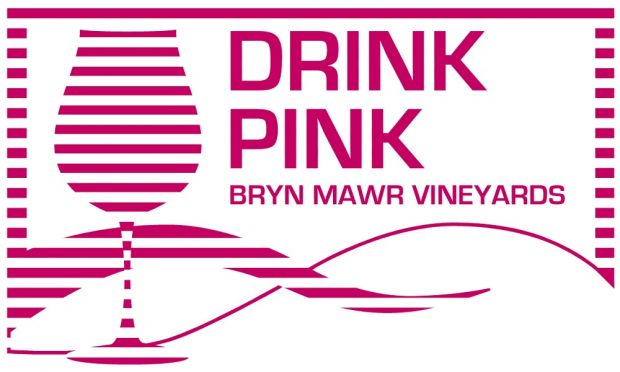 Drink Pink
Jul 16, 2022 11:00 am - 4:00 pm
Drink Pink, an annual summer celebration of Willamette Valley rosé, has a new home this year at Bryn Mawr Vineyards. Join us on Saturday, July 16 from 12 pm to 4 pm (11 am to 4 pm for VIP) for an outdoor tasting of rosé wines from 20 Willamette Valley wineries.
Entry includes wine tasting and food from Epilogue Kitchen & Cocktails, Cindy Lou's, and Ice Cream Avalanche. Musical group Infamous Soul will perform all the classic favorites for you enjoy while you taste wine or take a rest in the open seating to enjoy the view.
VIP ticketholders will have access to the event one hour early and have priority parking at Bryn Mawr Vineyards. Enjoy the music of Eric John Kaiser from 11-12 as you sip through some of the state's top wineries. Our spacious deck will also be available only to VIP guests.
Drink Pink 2022 Participating Wineries
Adelsheim Vineyard
Anne Amie Vineyards
Bells Up
Benedetto Vineyards
Bethel Heights Vineyard
Bryn Mawr Vineyards
Coeur de Terre Vineyard
Colene Clemens Vineyards
Coria Estates
Dobbes Family Estate
Furioso Vineyards
Illahe Vineyards
Keeler Estate Vineyard
Left Coast Estate
Ocelli Cellars
RAM Cellars
Ribbon Ridge Vineyard
Sokol Blosser Winery
Soter Vineyards
Varnum Vintners
Yamhill Valley Vineyards
Use our discount code to get $5 off your tickets: DrinkPink10
Ticket link: https://brynmawrvineyards.orderport.net/product-details/0438/Drink-Pink