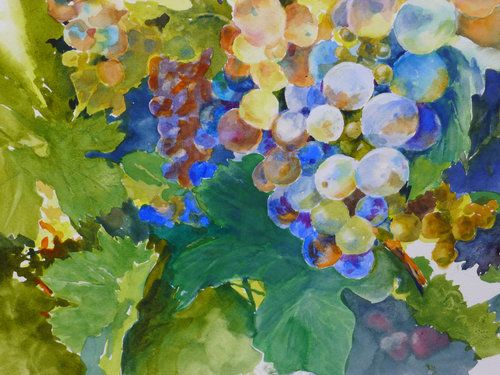 Wine & Watercolor w/ Chas Martin
Jun 24, 2018 12:00 pm - 4:00 pm
Enjoy a day in the vineyard. Have some wine. Have some fun. All levels welcome.

The setting itself is inspirational. Join a small group of painters in a lively, half-day session. Martin's approach is fresh, fun, and highly interactive. Learn to express yourself confidently with spontaneous strokes. Class includes demos, hands-on exercises, and one-on-one coaching. Bring you imagination and willingness to explore.
Learn to take advantage of the freshness and immediacy of watercolor. Martin promotes a playful and positive attitude. Bring your imagination and a willingness to explore.
"By the end of a short series of painting sessions with Chas, pieces of the 'how-to' puzzle began congealing for me. He made it fun and non-threatening all along. I later realized the cumulative process that had developed and was pleased at my progress. I learned several new techniques and thoroughly enjoyed his shared thought process while painting side by side. Great experience! I look forward to more soon."
-- Elisa Mills, Portland, OR

The workshop is limited to about 12 painters.
$175/person - Price for class includes a box lunch from Community Plate and a glass of wine.