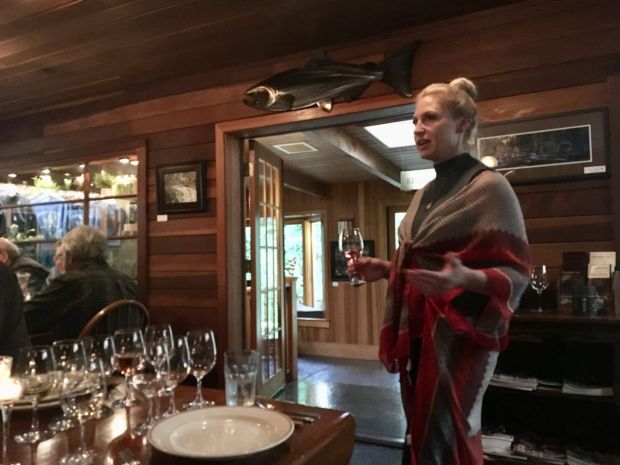 Steamboat Inn Winemaker Dinner
Apr 29, 2023
For more than 20 years the best chefs, winemakers, brewers, and distillers from around Oregon have joined forces at Steamboat Inn to create special nights of food, drink, and friendship. The intimate and magical surroundings of Steamboat Inn lead to amazing collaborations that diners would not be able to experience in a traditional restaurant or tasting room setting.
Join Yamhill Valley Vineyards and Chef Corey Wisun of C. Dub Catering for a beautiful evening of wine, food, and making new friends on the river.
Reservations available through Steamboat Inn.
Menu:
Appetizers and 2022 Pinot Blanc
labneh, honey, cashew dukkah, phyllo
haminado stuffed egg, baharat spices, chives

First course and 2022 Rosé of Pinot Noir
zucchini, fennel, sheep feta, radish, harissa & pine nut dressing, herbs

Second course and 2021 Pinot Gris
salmon nayeh, bulgur, shallot, citrus, cucumber, herbs, yogurt, sprinkles, lavash cracker

Third course and 2016 Pinot Noir Reserve
grilled lamb kefta, fregola & morel risotto, nettle schug, green garlic tehina, spring pea & fava salad

Dessert and 2016 Riesling
lemon olive oil cake, pistachio, petals, rhubarb compote