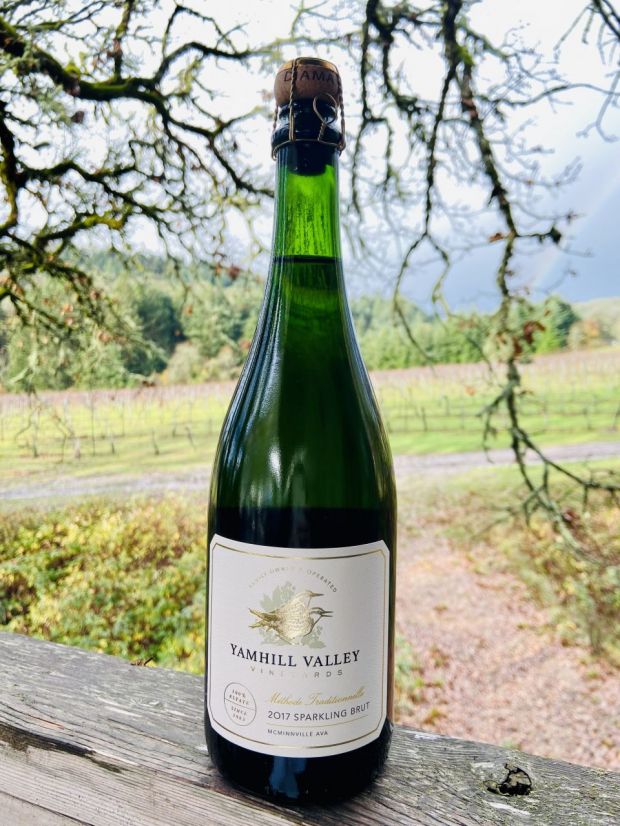 Weekend Bubbles!
Jan 30, 2022 11:00 am - 5:00 pm
Join us on Saturdays and Sundays for a complimentary taste of our 2017 Sparkling Brut! We'll be pairing this jubilant wine with Miss Hannah's Gourmet Popcorn - a tasty, sweet, salty combination.
About the wine:
In 2017 we embarked on our inaugural Sparkling Brut, creating this méthode traditionelle comprised of 85% Pinot noir and 15% Chardonnay with a 2 ½ year tirage. Brilliantly celebratory, pop a bottle to honor your accomplishments or usher in your special memories now through 2025.
Tasting Notes: Strawberries and cream, bread, marshmallow, pear, strawberry, red apple peel, citrus, lime
Pairing: Miss Hannah's Gourmet Popcorns - kettle corn, pure and simple, everything bagel
 

Dec 18, 2021 11:00 am - 5:00 pm
Dec 19, 2021 11:00 am - 5:00 pm
Jan 8, 2022 11:00 am - 5:00 pm
Jan 9, 2022 11:00 am - 5:00 pm
Jan 15, 2022 11:00 am - 5:00 pm
Jan 16, 2022 11:00 am - 5:00 pm
Jan 22, 2022 11:00 am - 5:00 pm
Jan 23, 2022 11:00 am - 5:00 pm
Jan 29, 2022 11:00 am - 5:00 pm
Jan 30, 2022 11:00 am - 5:00 pm