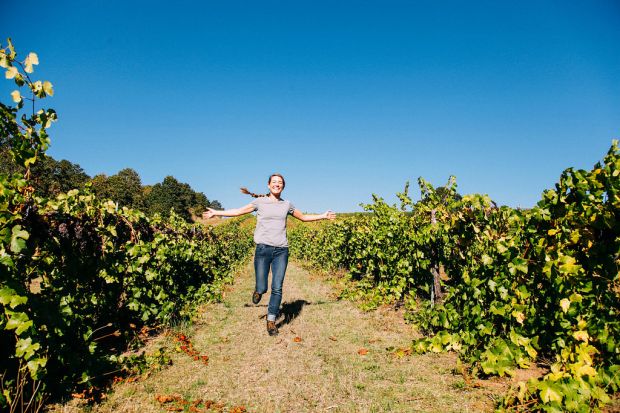 Oregon Wine Month
May 1, 2021 - May 31, 2021
May is Oregon Wine Month!
We celebrate Oregon wine all year round, but especially during Oregon Wine Month, when the entire state joins in commemoration of our beloved industry for the month of May, offering special activities and promotions for the enjoyment of Oregon wine!
In celebration of Oregon Wine Month, we are reopening our hiking trails so you can get some fresh air and take a hike through our budding vineyard.
Hiking protocol: We have two trails to choose from – an easier, flatter trail, and a harder, uphill trail. Each trail is marked on the map and with colored flags along the trail. The trails are open from 11am – 3pm, Thursday - Monday. Hikers must check in at the Tasting Room to collect your map and let our staff know you're here. If you'd like to join us for a tasting or glass of wine after your hike (which we highly recommend!) please make a reservation in advance and allow for 30-60 minutes of hiking before your reservation time. Unfortunately, we do not allow children or pets on the hikes at this time.
Trails can be rough with uneven terrain and holes, so wear appropriate footwear and take caution.